Prudential Towne Realty is one of the top full service real estate firms serving the communities throughout Hampton Roads. We are a trusted name in this industry and an integral part of our many communities. We have ?? offices and over ?? Realtors supported by a strong and committed administrative team.
For more than ?? years we've played a key role in building the many communities of Hampton Roads, developing lasting relationships and fostering the dream of home ownership.
If you're searching for luxury estates or modest starter homes, exclusive senior communities, waterfront or golf communities, new and custom construction homes, Condos and townhomes, large acreage farms and equestrian estates, foreclosures and short sales, commercial property or even vacation property, we welcome the opportunity to serve you.
In addition to the above, we also specialize in a high-end local, national and international luxury market, catering to the wealthiest buyers and sellers of the world.

Our Prudential Towne Realty Agent Success Center provides our Realtors with the foundation to excel beyond what is expected, every time. Prudential Realtors are taught courses from financing, mortgages and the new and changing laws that affect decisions in the acquisition of real estate. We learn investor focused strategies, ratios and contract law. Our information sessions are cutting edge and attribute greatly to our overall success.

Our Agents make it a point to understand our market trends and to get to know our communities and neighborhoods. Knowing where to direct a client when in need of specialty services such as resorts, vacation hot spots, fine restaurants, sports bars, marinas & boating opportunities, kayaking and diving, skiing, golf, recreation and sporting facilities, storage rentals for all general purposes from storing goods, cars, campers and boats, garden nurseries and more. We have the connections you are looking for when seeking the finest architects, builders, appraisers and home inspectors.

Save thousands on your next move with our Military Advantage Program. Contact Rebecca Keeney for more details or click here

We understand the strong need for and are proud of our local military presence. And we see the importance of home ownership among our military active duty, reservists and veterans. Prudential Towne Realty provides are Veterans with rewards when buying or selling real estate through a qualified Prudential Agent.
Each of our real estate offices provides our clientele with one-stop shopping from mortgages, brokerage support, title and settlement services, insurance solutions, where to turn when seeking an appraisal, real estate attorney services, home inspections and consultation with many of the best professionals in the industry. If it is new to us, give us a minute or two and we'll find a solution through our thousands of colleagues and service providers. We want to be your exclusive real estate brokerage firm. We are proud of the legacy we built, a legacy of building foundations, strengthening our communities and neighborhoods, providing comprehensive services and ongoing first class service to our clientele.

"Highest in Overall Satisfaction For Home Sellers Among Full Service Real Estate Firms in 2008 and 2010"
In J.D. Power and Associates' Home Buyer/Seller Study
Among the Best in the Industry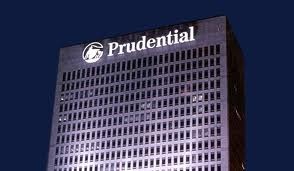 In 2008 and 2010, Prudential Real Estate Network was Ranked "Highest in Overall Satisfaction For Home Sellers Among National Full Service Real Estate Firms. ...more